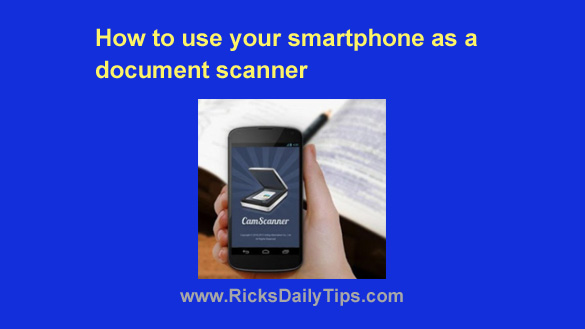 Important: After I published a link to this post in my newsletter I found out that CamScanner is now downloading a trial version of the app instead of the free version by default.
This is very misleading and I can no longer recommend it in good conscience.
If you're still interested in the app, you can read more about the various plans right here.
This is a sad development because it really is a fantastic app. But I just can't recommend something that misleads its potential users.
I apologize for any inconvenience this might have caused.  [Read more…]