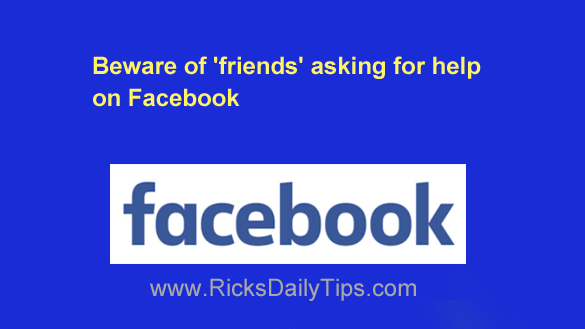 Click here to sign up for my free Rick's Tech Tips Newsletter!
---
Facebook is one of the most visited websites on the Internet, and with over two billion registered users it's a virtual gold mine for scam artists out to make an easy buck.
There are countless scams being perpetrated on Facebook at all times, but every now and then a particularly insidious one pops up.
The purpose of this post is to warn you about a scam that has cleaned out the bank accounts of at least three of my own Facebook friends.