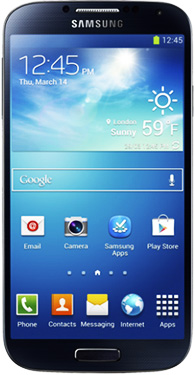 Question from Miranda P.:  Hi Rick. I just bought a Samsung Galaxy S4 and I love it, but the annoying clicking sound the keyboard makes when I'm typing is driving me crazy.
I've searched the menus from top to bottom and I can't find a setting to disable the keyboards sounds. Can you please, please, please tell me how to do it?
Rick's answer: Indeed I can Miranda. The setting for turning off the key click sound on the Galaxy S4 is hidden under a set of nested menus. Here's how to find it:
1 – Open the Settings screen, then scroll down and select Language and Input.
2 – Find Samsung keyboard and tap the gear-shaped icon.
3 – Tap Advanced.
4 – Uncheck Key-tap sound. Note: If you'd like to turn off the equally annoying Key-tap vibration, you can do that while you're on this screen as well.
Here's a screenshot:  [Read more…]