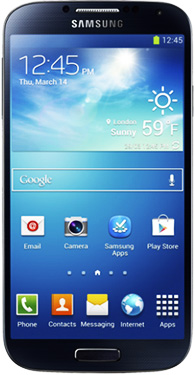 Question from Marcia N.:  After using nothing but iPhones for years, I recently decided to give the Samsung Galaxy S4 a try after hearing a friend rave on and on about how great it is. And you know what? He's right. I really do love it.
That being said, there's something that really bugs me about the Galaxy S4. It has a ton of pre-installed apps on it that I'll never use and are just taking up space in the internal memory, yet they can't be uninstalled! What's up with that?
Anyway, my friend told me that he "rooted" his phone and installed an app called Titanium Backup which he was able to use to remove some of the pre-installed apps. I've heard horror stories about phones being totally destroyed by rooting them and I'm really nervous about it. Should I be?
Rick's answer:  Yes Marcia, you should be. Why? Because in almost all cases rooting a phone immediately voids the warranty, leaving you without any recourse whatsoever should the phone develop a hardware problem during the warranty period.  [Read more…]