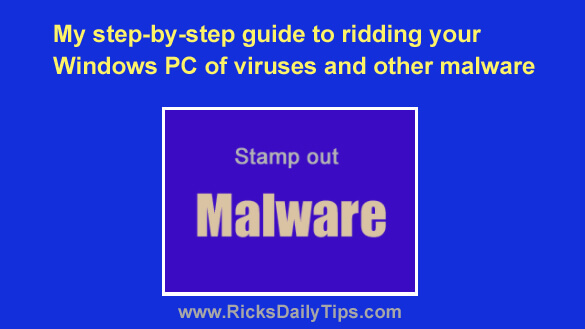 Adware, viruses, trojans, spyware, ransomware and rootkits are everywhere these days, and keeping our PCs free of malware is a constant struggle.
Regardless of how diligent we are at preventing malware infections they can still manage to make their way onto our hard drives and into our computers' memory banks.
Once a PC is infected, ridding it of every scrap of malware can be extremely difficult.
But it can be done! This post explains how, step-by-step. [Read more…]