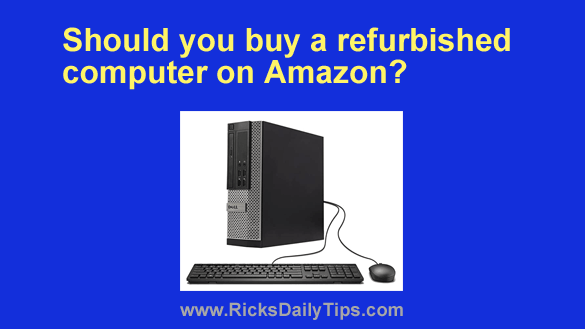 Note: The links on this page are affiliate links.
A couple of people have asked me if buying a refurbished (or renewed) computer on Amazon instead of a new one is a wise move, and my answer is "it depends".
I know that's a rather squishy answer, but it's the best one I have.
Here are a few things to consider while contemplating the potential purchase of a refurbished computer:  [Read more…]