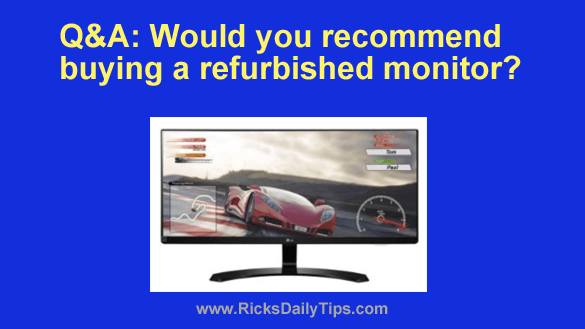 Question from Milton:  I've been looking for a really wide monitor for my desktop computer, but they're really expensive.
I can't afford to spend several hundred dollars for a monitor so I started looking at some refurbished monitors (Amazon calls them "renewed).
I found a really nice 34 inch LG widescreen that caught my attention. It looks like just what I've been looking for.
My question is do you recommend buying refurbished monitors? [Read more…]