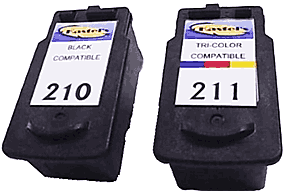 Question from Alice S.:  I went to buy new ink cartridges for my Canon MP495 printer, and while searching for the right cartridges I happened to notice that the store also sells refilled ink cartridges.
The prices of the refills were about half the price of new ones so I decided to give them a try. When I got home I installed the refilled cartridges and began printing several documents that I really need to get printed.
At first everything was fine, but after a few pages had been printed an error message popped up on the screen telling me the printer was out of ink and that I needed to order more. I know that both cartridges have plenty of ink, so why is the computer telling me otherwise?
Rick's answer:  [Read more…]