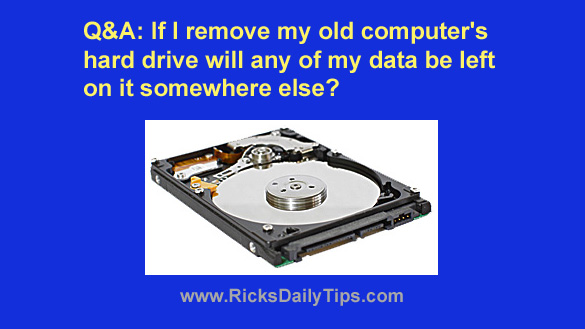 Question from Karen:  I have several old computers in my basement that I want to recycle.
I've always heard that you need to destroy a computer's hard drive before you recycle it to prevent someone else from maybe getting your files.
My question is will removing the hard drive from a PC completely eliminate any possibility of someone finding my old files.