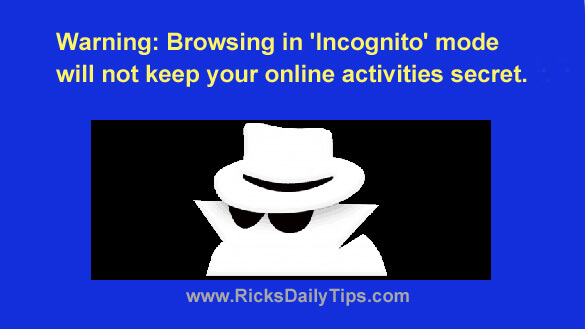 Lots of folks have started using their web browser's Incognito or Private Browsing mode in an attempt to hide their online activities from prying eyes.
And with hackers, identity thieves, and even the NSA snooping into our online world, who can blame them?
Other folks who might have nefarious intentions also browse in Incognito mode in an effort to avoid being tracked down by the authorities.
The question is, does private browsing really keep your online activities private? Perhaps surprisingly, the answer is no.  [Read more…]