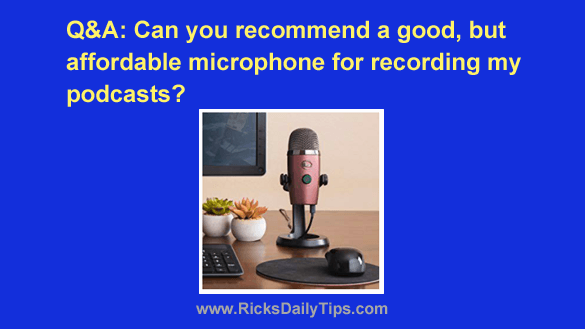 Note: The links in this post are affiliate links.
Question from Felicia: I have a blog that I've been posting on three times a week since November 2015.
I'm really happy with the success I'm having with it and now I want to try my hand at podcasting to supplement the blog posts.
Can you recommend a good podcast-quality microphone that's affordable?