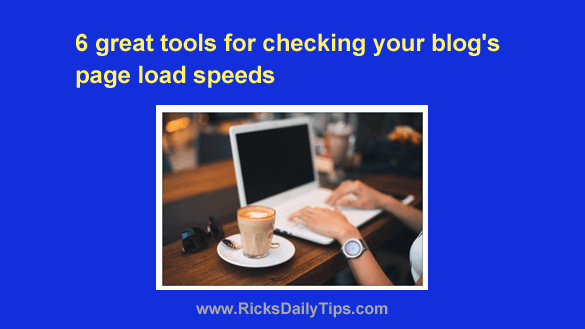 If you're a blogger you probably know that Google and the other major search engines now take page load times into consideration when ranking web pages in their search results.
In a nutshell, that means all other things being equal, your blog's pages will rank lower in the search results for a given search query than other similar pages that load faster than yours.
And a drop in the search results doesn't have to be huge in order to make a major difference.
For example, dropping from the first position into second or third position might sound sort of inconsequential, but the fact is most people click on the first result on the page and often don't return to click on another link.
This is why it's so important to check the page load times for your blog and do whatever you can to decrease them and make your pages load as quickly as possible.
Luckily, there are plenty of free online tools for checking your blog's load time. Here's a short list of my favorites:  [Read more…]