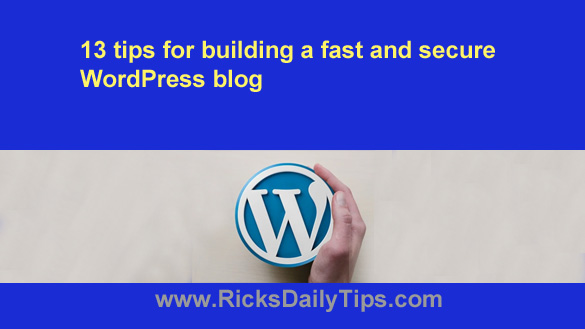 There's a strong consensus among those in the blogging world that WordPress is hands-down the best blogging platform out there.
It's ease of use, amazing flexibility and natural friendliness towards search engines makes using WordPress a true no-brainer in my opinion.
But that being said, it's extremely easy to build a WordPress site that's cumbersome to use, irritatingly slow to load and inherently insecure if one just throws a bunch of "pieces" together to create their blog.
And as you might imagine a slow loading and insecure blog tends to drive away visitors in droves, keep your pages from ranking well in the search engines and make your blog susceptible to hackers.
On the other hand, it's actually pretty easy to build and maintain a WordPress blog that loads very quickly and is (more or less) immune to hacking attacks if you know how to go about it. Here are a few tips that can help…  [Read more…]