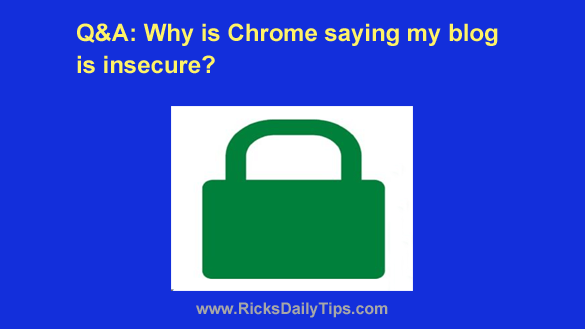 Click here to sign up for my free Rick's Tech Tips Newsletter!
---
Question from Carol:  I have a blog and my web host recently installed a free Let's Encrypt security certificate on it for me.
When I try to access the blog with https: in the URL instead of http: Chrome displays a warning that the site is insecure.
The strange thing is this doesn't happen on every page, just on some pages (including the Home page). The rest of the pages are marked as secure.
I sent my web host a message a couple of days ago and another one last night asking what the problem could be but so far I haven't heard back from them.
Do you have any idea what could be causing Chrome to flag my blog as being insecure?
Rick's answer:  [Read more…]