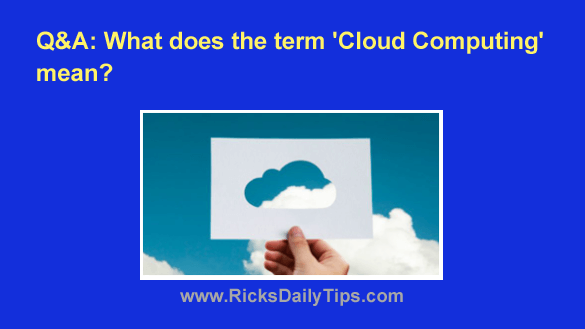 Question from Jayne L.:  I keep seeing references to "Cloud Computing" and I was just wondering what it is (how it works and how it could maybe benefit me)?
I've been using computers at work for many years but this term is new to me.
Rick's answer:  Jayne, the term "Cloud Computing" refers to any computing service that's provided over the Internet instead of via a program or app on your local computer or mobile device.
Here are four of the most common examples of "Cloud Computing" services (some of which you're probably using right now):  [Read more…]