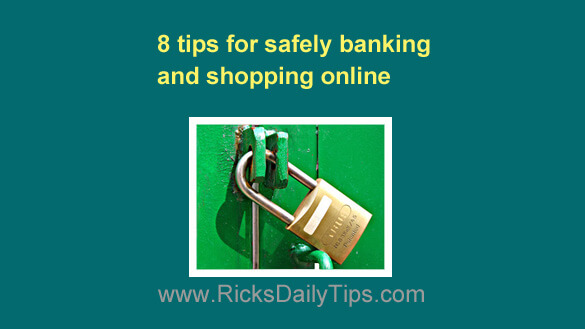 Banking and shopping online really can save you a bunch of time and money.
But unfortunately it can also put your financial information and your identity at risk of being stolen.
Online fraud and identity theft are very real concerns, and the dangers seem to be increasing by the day.
But that being said, there are a few simple steps you can take to make shopping and banking online about as safe as buying groceries at your local super-market.
Here a just a few of them:  [Read more…]