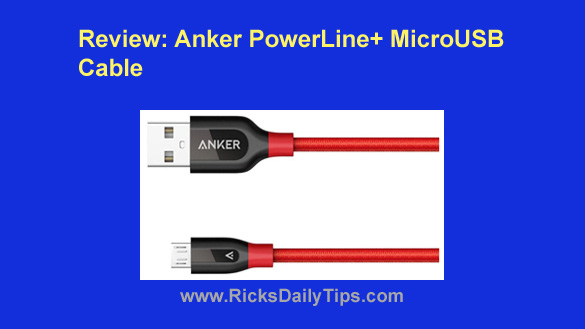 Note: The links in this post are affiliate links.
Many modern mobile devices still connect to a charger with a standard MicroUSB cable, and if you use them as often as I use mine your cables probably become frayed and worn out pretty quick.
The typical MicroUSB cable just wasn't designed to withstand frequent use with multiple devices, but I recently had the opportunity to check out one that was.
The awesome Anker PowerLine+ MicroUSB Cable was definitely designed with durability in mind.  [Read more…]