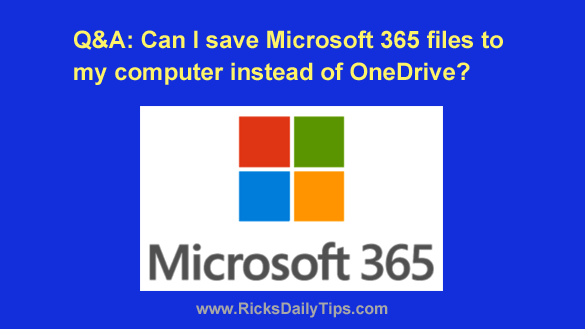 Question from Marge:  I've used the desktop version of MS Office for years, but I recently switched to Microsoft 365.
It took me a few days to get used to it but I believe I'm going to like it ok. There's one thing that I need help with though.
Every time I create a new document in any Microsoft 365 app and tell it to save the file it always saves it to OneDrive.
I don't feel comfortable using online storage, for several reasons. Is it possible to make Microsoft 365 save my files to my computer's hard drive instead of to OneDrive?  [Read more…]