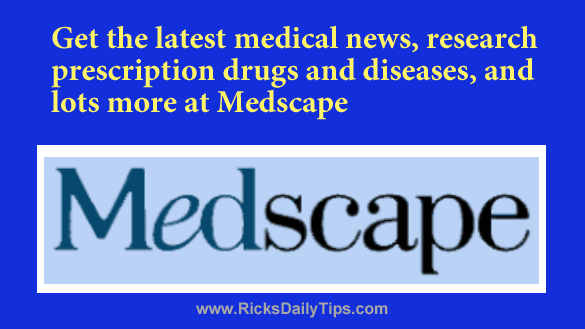 Did you know that you can access the same world-class medical information site that thousands of doctors visit for the latest information on medical advances, prescription drugs, and a whole lot more?
Well, you can. It's called Medscape, and its completely free for everyone, not just doctors, nurses and other medical professionals.
Medscape is an expansive, one-stop repository for virtually any kind of medical information you can think of.
You'll find all of this on the site, and more: [Read more…]