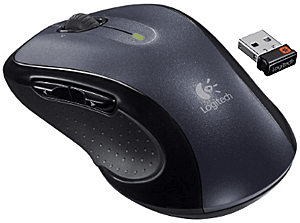 Note: The links in this post are affiliate links.
Most of us who remember the good ole days of MS-DOS also remember the first time we used a mouse with our PC.
Whether it was to control a graphics-intensive game or lay out a document in a desktop publishing program, the power and flexibility provided by the computer mouse quickly became apparent.
Mice have changed quite a bit from the rudimentary devices that we first used back in our DOS days.
For example, gone are the rubber balls and plastic rollers that used to get covered with gunk and cause the mouse pointer to jump erratically around the screen.  [Read more…]