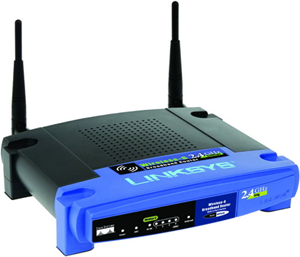 Question from Artie L.:  I recently bought a used Linksys WRT54G router for a whopping $2 at a yard sale.
It seems to be working ok because it lights up and I can see a new Wi-Fi network on my laptop after I turn it on.
I'd like to disable the existing Wi-Fi network and use this router as a 4 port switch.
The problem is I didn't get any kind of documentation with the router so I don't have a clue about how to disable the Wi-Fi.
Rick's answer:   [Read more…]