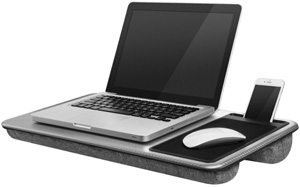 Question from Keenan D.:  Hi Rick. I hope you can answer a question I have about using my computer.
I have a 15.6″ Acer Aspire laptop and I usually rest it on my lap when I'm using it because it's more convenient that way.
My roommate is constantly harping on me to stop holding the laptop on my lap because (according to him) it can cause serious health problems. Is he right?
Rick's answer:  [Read more…]