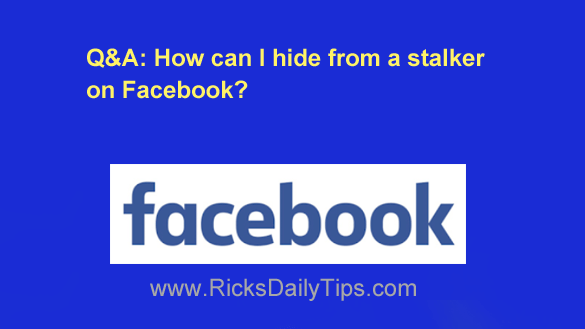 Question from Leanne:  I hope you can help me, Rick.
I have a serious problem and I don't know how to fix it.
I have an ex that's stalking me on Facebook. Every time I block him he just opens a new account and starts stalking me again.
I'm afraid to post anything or comment on anyone else's posts because every time I do he leaves a sarcastic (and sometimes borderline threatening) comment in response.
I really love Facebook and I'd hate to give it up, but unless I can come up with a way to "hide" from this guy I'm probably going to have to delete my account.
Is there any way possible to prevent him from seeing the things I do on Facebook? Or at least prevent him from commenting on them?
Rick's answer:  [Read more…]