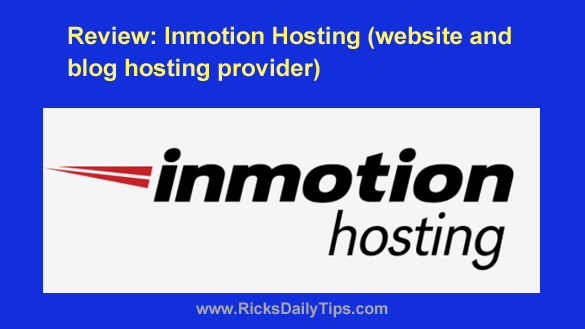 Note: The links in this post are affiliate links.
In the spirit of full transparency, let me state up-front that I'm a long-time customer of InMotion Hosting, for reasons that will be clear to you after reading this review.
I have used several web hosting companies over the years, with various levels of satisfaction.
This review is basically a contrast between the products, service and support I received from those other companies and what I've received from InMotion.  [Read more…]