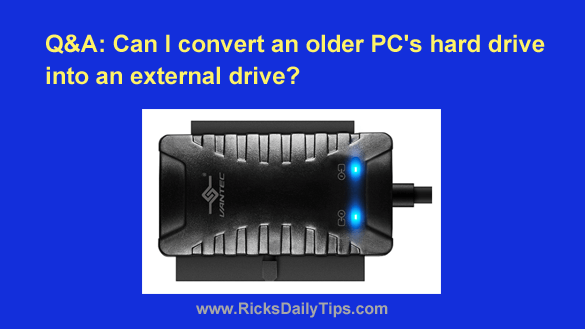 Note: The links in this post are affiliate links.
Question from Bruce:  Rick, I have an old Windows XP computer and there's data on its hard drive that I need to keep.
Can I turn that old drive into an external hard drive to retrieve the data, or is it more complicated than that?