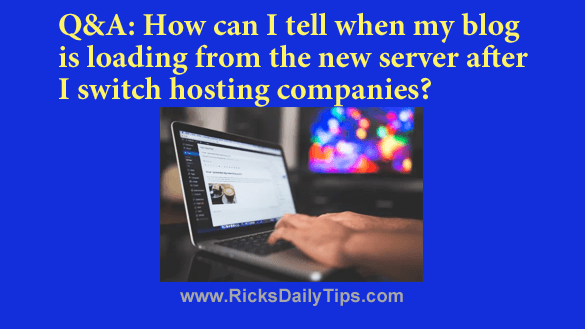 Click here to sign up for my free Rick's Tech Tips Newsletter!
---
Question from Jay:  I have a WordPress blog and it started going down on me at random times a couple of months ago.
I've signed up for a better hosting account with a different company and they'll move the blog to the new server for me at no cost.
I'm planning to put in the request for the move when I get back to the office on Monday, but I'd like to ask you a question in the meantime.
I've been told that it could take quite a while for my blog to start loading from the new server after they make the switch. How will I be able to tell when my blog starts loading from the new server instead of the old one?  [Read more…]