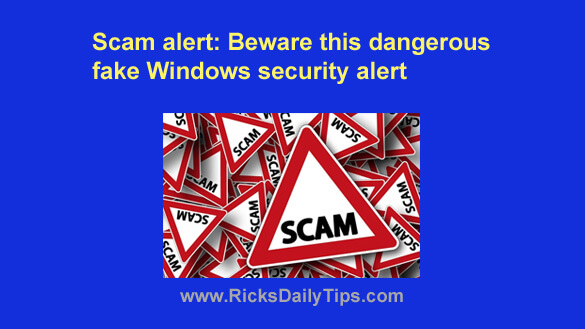 Well, it's another day, and yet another dangerous recurring scam is rearing its ugly head yet again.
This scam first made its appearance way back in 2016 and then it quickly went into hiding. Now it's back.
Unfortunately, this exploit is extremely easy to fall for because it looks almost exactly like the real Microsoft Windows error messages that we're used to seeing from time to time.
Microsoft refers to this scam as Hicurdismos, and it works like this:  [Read more…]