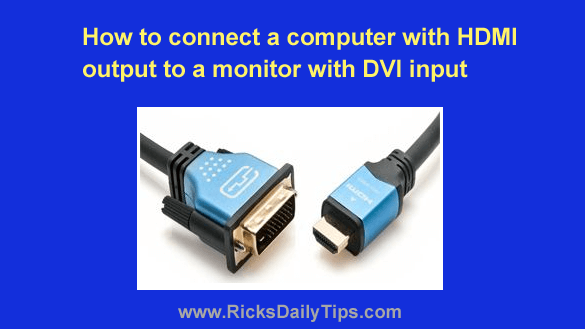 Note: The links in this post are affiliate links.
If you've been shopping around for a new computer monitor, you've probably noticed that many of the most popular models have DVI inputs, but not HMDI.
Does this mean if your computer doesn't have a DVI output connector your choice of monitors will be limited? Luckily, the answer is no.
There's a simple and very inexpensive way to connect any monitor with a DVI input to any computer that supports HDMI, but not DVI. Just purchase a handy HDMI to DVI adapter cable and you'll be in business!  [Read more…]