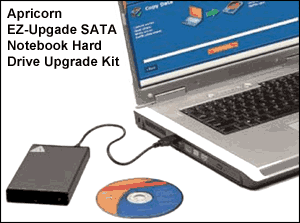 Note: The links in this post are affiliate links.
Regular readers of this blog know that upgrading the hard drive in a notebook PC is a fairly straightforward process because I have written about it several times in the past.
Simply connect your new drive to the PC with a USB to SATA adapter cable, use disc cloning software to copy the contents of the existing drive to the new one, then remove the old drive and replace it with the new drive.
Sounds simple, right? Well, it really is pretty simple IF you've done it before AND you feel comfortable with the process.  [Read more…]