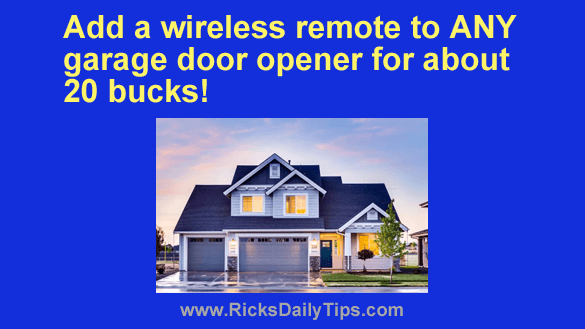 Note: The links in this post are affiliate links.
Do you have an older garage door opener that can only be activated by physically pushing a button on the wall of your garage?
Did you lose the remote to the opener and simply can't find a compatible remote to replace it?
Or perhaps the radio receiver in the opener has stopped working, rendering the remote you have inoperable.
Whatever the reason for not having a working remote, you can add one to virtually ANY garage door opener that can be activated by pressing a button on the wall.  [Read more…]