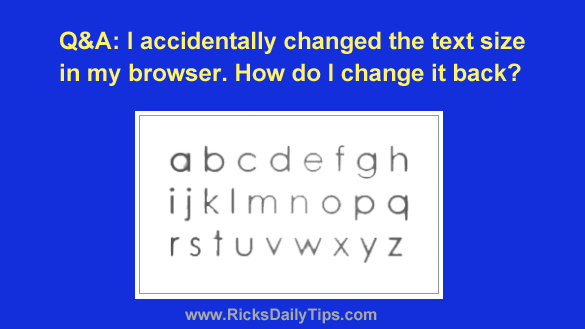 Question from Reba:  Hi Rick. I read your articles on here every day and I hope you can help me fix a problem I caused for myself.
I'm almost too embarrassed to ask for your help, but I can't figure it out for myself lol.
I was typing last night and apparently hit some strange keystrokes. The text size in my Chrome window changed. How can I get it back to normal?
Rick's answer:  [Read more…]