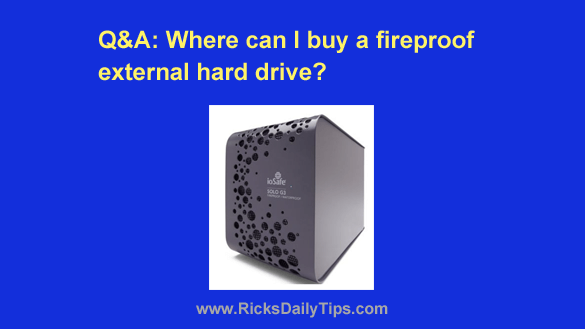 Click here to sign up for my free Rick's Tech Tips Newsletter!
---
Question from Jeromy :  I run a business that deals with some pretty sensitive customer data that I would really prefer not to have stored in the cloud.
I know that cloud storage is supposed to be encrypted and secure, but with all the hacking going on these days I just don't trust it.
Right now we're using dual 2TB external USB hard drives to back up all of our data but I'm worried that a fire could wipe it all out.
What I'd really like to get is a 4TB external hard drive that's fireproof. Do you know where I can get one?  [Read more…]