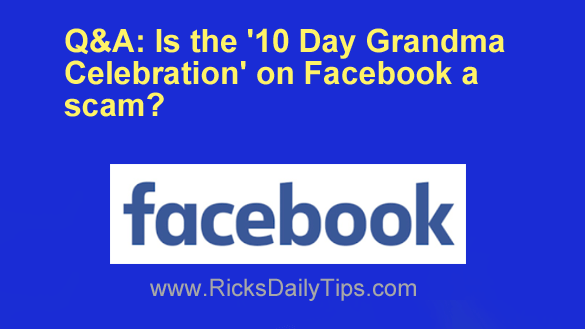 Question from Darlene:  I keep seeing this being posted by a lot of my friends on Facebook:
"Day 1 of 10 Day Grandma Celebration. Post a pic everyday for 10 days that celebrates being a grandma. No words. Today I challenge – …"
I've seen slightly different versions of this message too.
I know a lot of things like this are scams. Is this one safe to participate in, or should I skip it?  [Read more…]