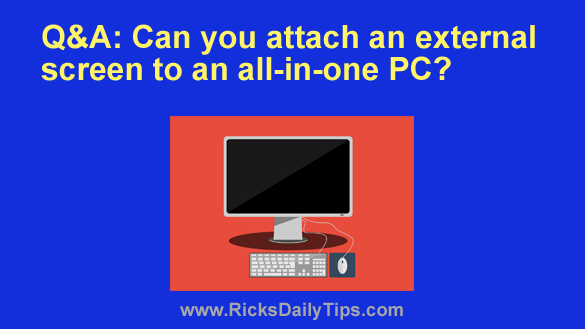 Note: The links in this post are affiliate links.
Question from Marie:  I have a two year old all-in-one Windows PC and its screen has just gone out.
This computer runs well and it has all my files on it so I'd like to keep using it if I can.
I'd really prefer a larger screen if that's a viable option.
Is it possible to connect an external monitor to an all-in-one computer or will I need to just have the bad screen replaced?  [Read more…]