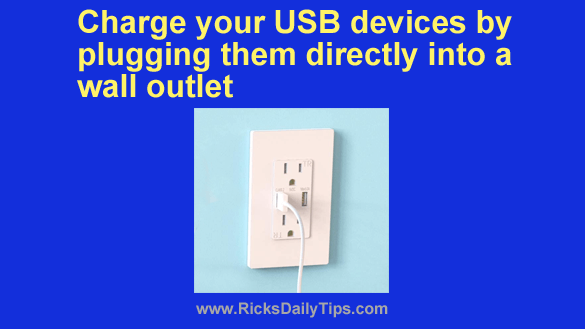 Note: The links in this post are affiliate links.
Do you ever wish you could charge your cell phone, tablet or other USB device simply by plugging it into a wall outlet?
Well, you can. All you have to do is replace one or more of your standard electrical outlets with a nifty USB Wall Charging Outlet.
You can purchase one of these inexpensive charging outlets, then hire an electrician or handy neighbor to install them for you. Actually, you can simply install them yourself if you possess basic electrical skills.  [Read more…]