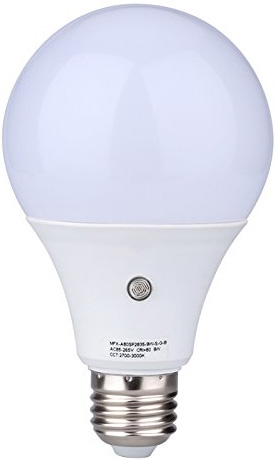 Note: The links in this post are affiliate links.
Do you have a light on your porch, carport or other area that you would like to have come on automatically at dusk and go off at dawn?
You could always replace your existing light fixture with a dusk-to-dawn fixture, but that would be a fairly expensive upgrade if you had to hire an electrician to do the job for you.
Well, I have great news: You can easily convert any standard light fixture into a dusk-to-dawn light yourself by simply replacing the bulb. Yes, you read that right. Just replace the bulb!
I recently did some research into my options for making this upgrade and I found this fantastic Amazon Basics 60w equivalent Dusk to Dawn Sensor Light Bulb at Amazon. It just blew me away!
This amazing LED bulb contains two photosensitive light sensors that automatically switch the bulb on at dusk and then switch it off again at dawn. And like all LED bulbs, it's built to last (it comes with a 3 year warranty).  [Read more…]