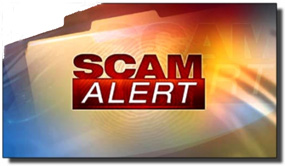 Do you have a blog or other type of website that you've registered a domain name for?
If so, you need to know about a scam targeting domain owners that's making the rounds yet again.
As you know, when you registered your site's domain name you were required to supply your postal mailing address and email address as part of the registration process.
Both of those addresses are part of the official registration info that can be publicly accessed by anyone on the Internet by running a simple "Whois" query on your domain name.
Well, scammers are "scraping" the postal addresses and/or email addresses from the "Whois" info for every domain they can find and sending the domain owners realistic-looking, but scam invoices for renewing the domain.
There are several clues that can help you identify most paper domain renewal notices as nothing more than scams:  [Read more…]