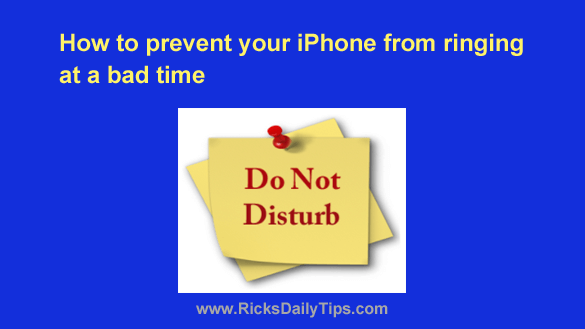 Have you ever fallen asleep only to be awakened in the middle of the night by a phone call from someone who had no idea how late it was (or who simply didn't care)?
Or perhaps you've signed up for a class and you'd rather not disturb everyone in the room with an endless barrage of notification sounds?
If you have an iPhone you can easily avoid situations like that by either manually initiating or scheduling a "quiet time" that will mute all of your phone's sounds during any time period that you designate.
This special mode is called "Do Not Disturb", and it works like a champ!  [Read more…]