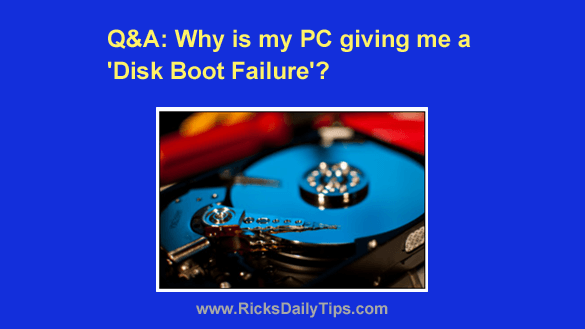 Click here to sign up for my free Rick's Tech Tips Newsletter!
---
Question from Oliver:  I bought a new graphics card and the guy at Best Buy told me I'd need to replace the power supply in my computer before I install it.
The power supply that was in there was 350 watts and the one I replaced it with is 750 watts.
Everything seems to be powering up correctly but now I'm getting a "Disk Boot Failure" message.
How can I fix this? Do I need to change a BIOS setting or maybe move a jumper somewhere to get the hard drive to work with the new power supply?
Rick's answer:   [Read more…]