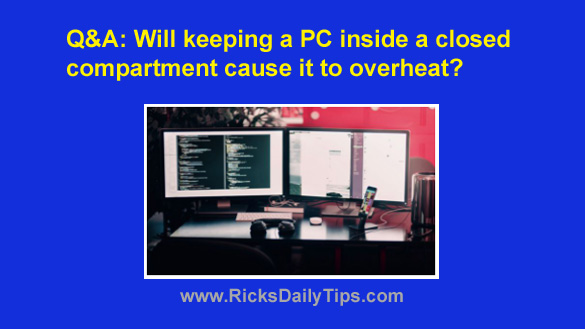 Question from Shauna:  I hope you will answer a question for me, Rick.
My business partner bought a new desk for her office. It's really nice because it has lots of handy storage areas.
One of those storage areas is the perfect size to hold her desktop computer tower. I believe it was designed to hold a computer because there's a hole to route the cables through in the back.