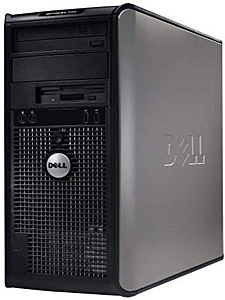 Question from Lars K.:  Rick, I have a Dell OptiPlex 775 desktop PC that is maxed out at 4GB RAM. I bought it for practically nothing from a friend and it has Windows 7 – 32 bit installed on a 160GB hard drive. I bought a 1TB drive to replace the old drive with and I plan to do a clean install of Windows when I swap out the drives.
My question for you is can I install the 64 bit version of Windows 7 on this machine? Thanks in advance for your help!
Rick's answer:  Yes, you sure can Lars. The Optiplex 775 has a 64 bit CPU and the 4GB of RAM and 1TB hard drive are more than adequate. The only possible issue that might arise is finding 64 bit drivers for any older expansion cards and peripherals that you might plan to attach to the computer. But as far as the PC itself is concerned, you're good to go!
---
Do you have a tech question of your own for Rick? Click here and send it in!