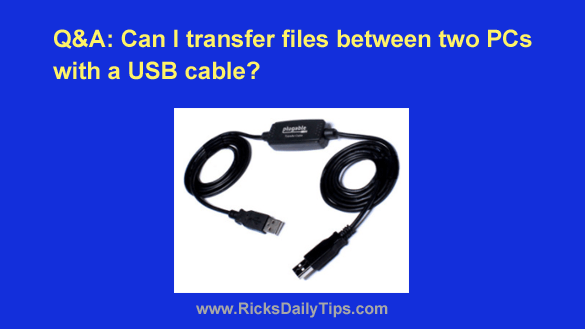 Note: The links in this post are affiliate links.
Question from Pauline N.:  I'm planning to buy a new laptop and give my old one to my daughter.
What I'm looking for is a simple way to transfer my files from the old laptop to the new one.
I was hoping I could just connect the two laptops together with a USB cable and transfer the files that way. Is that possible?
Rick's answer:   [Read more…]