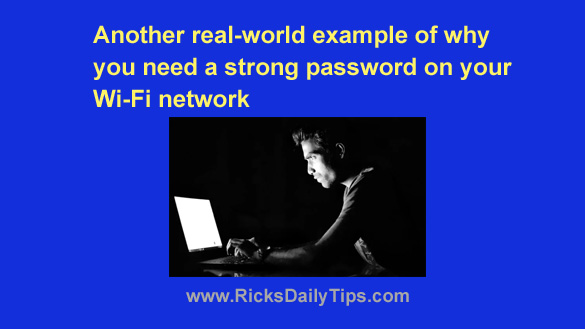 I have written many times about why it's so important to protect your family's Wi-Fi network by enabling encryption on it and locking it down with a strong password.
Well, this news story from a while back is a real-world example of why locking your network down is so important. I ran across it while doing some research for a related blog post and thought I'd share it with you.
A man in Camden, New Jersey piggybacked onto his neighbors' unprotected, open WiFi network and used it to download thousands of images and videos depicting child pornography onto his own laptop.
Of course when the cops came looking for the culprit, they didn't knock on the perpetrator's door. Instead, they followed the digital trail of the crime to the home of the innocent neighbors because the illegal images and videos were downloaded using their Wi-Fi network.  [Read more…]