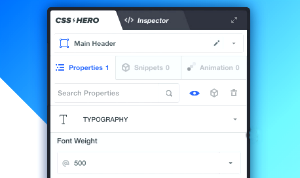 Do you have a blog that's powered by WordPress?
If so, you probably know that WordPress is the most powerful and most customizable blogging platform there is.
By selecting a quality theme and customizing it to your liking you can give your blog its own distinctive look and feel – in other words, give it its own personality.
The thing is, to really customize all the various aspects of your blog's theme you'll need to make changes to its style.css file.
In a nutshell, the style.css file contains the Cascading Style Sheet (aka CSS) code that controls virtually every aspect of how your blog will look and respond to visitors when they arrive at one of the pages on your blog.
The following short snippet from this blog's style.css file will give you an idea of what I'm talking about:  [Read more…]