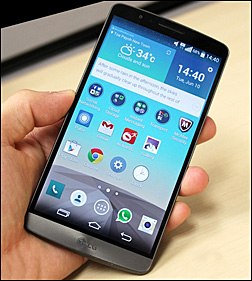 Question from Amanda J.:  Hello Rick. I ordered a brand new LG G3 Android phone off the Sprint website a few months ago, and I like it a lot.
The only problem I have with it is it keeps connecting to Wi-Fi all on its own, and it irritates the heck out of me.
I just found your website (which is awesome by the way) and I thought you might be able to tell me how to keep my phone from connecting to Wi-Fi until I want it to. I really hope so anyway.
Rick's answer:   [Read more…]