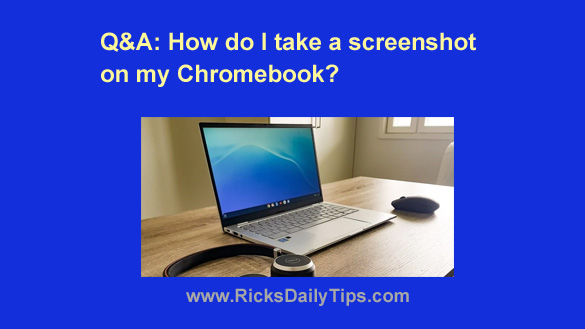 Question from Elisa:  Hi, Rick! I love your site and I visit it every day to read your latest computer tips! Would you mind answering a question for me?
The screen in my old laptop stopped working and I replaced it with a Samsung Chromebook after reading about them in one of your posts.
After using the Chromebook for a while I can honestly say that I love it because it does everything I need it to do without have having to deal with all the hassles that go with using Windows.
Anyway, back to my question. Every once in a while I need to take a screenshot. It was easy on Windows 7 but I can't figure out how to do it on my Chromebook.
Can you tell me how to capture a screenshot with a Chromebook?  [Read more…]