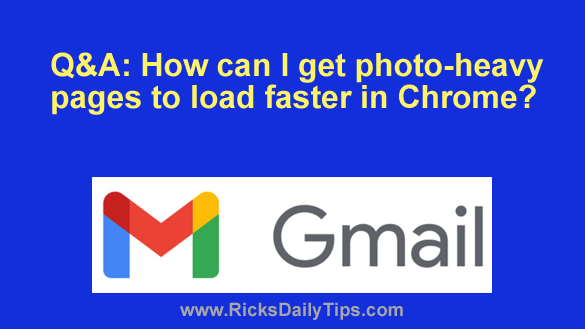 Question from Kenny:  Hi, Rick. I have a problem that I need help with.
I use Chrome as my main browser and it tends to load pages that have lots of photos at a snail's pace.
I know this is a Chrome issue because the same pages load a lot faster in Edge and Firefox.
How can I make Chrome load photo-heavy pages faster than it does now? [Read more…]