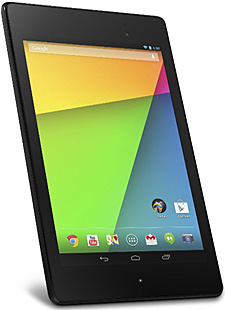 Google's Nexus 7 is an awesome tablet, but it does have one major drawback: the lack of an SD card slot. But that doesn't mean you can't transfer files from other devices onto it using an SD card!
In this post I'm going to explain how you can easily use an SD card to copy files onto your Nexus 7. And while this solution isn't free, it won't cost you an arm and a leg either.
First, start with the following:
1 – Purchase an inexpensive OTG USB cable. You can buy these locally at most any electronics store, but this one from Amazon is dirt cheap and it works quite well.
2 – Purchase a small, inexpensive card reader. Most any of them will do, but this one from Amazon is also dirt cheap and works well.  [Read more…]