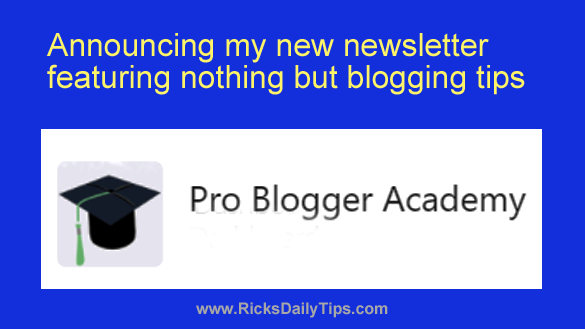 I love blogging because it's a great way for me to help folks with their tech problems.
Rick's Daily Tips covers several tech-related topics, one of which is the field of blogging itself.
It recently occurred to me that there are plenty of experienced blogging experts out there who have tons of valuable insights to share with those who are trying to build, maintain and grow successful blogs of their own.
For that reason I've decided to create a new newsletter dedicated solely to blogging tips.