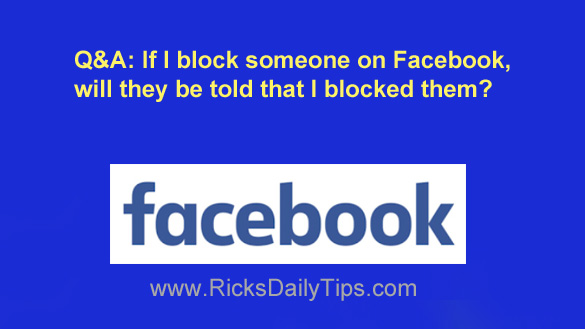 Question from Pam:  I have a question Rick. If I block a friend on Facebook, will Facebook tell her I blocked her? I hope the answer is no.
I know I could unfriend her but then my profile would pop up under "People you may know" on her page and that would tip her off that I had unfriended her.
Since I work with this person, I'd rather not upset her, but some of her posts are very crude and I don't want them showing up on my page. Can you advise?
Rick's answer:   [Read more…]